Options for text anti-aliasing ("Smooth edges of screen fonts") and ClearType are located in different places depending on Windows version. This is very annoying and confuses users much!
So I've create a small program to fix this issue -
ClearType Switch
.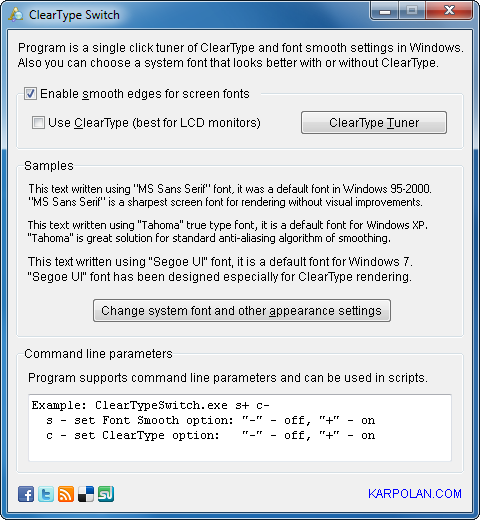 You can download and use
ClearType Switcher
absolutely free!