How often your cursor jumps to another paragraph when you are typing a text on notebook and accentually touch a touchpad by hand? Hate this behavior? Me too!
So, I've created a small program to solve this annoying problem.
Touchpad Blocker
automatically disables mouse events for a few moments if some key has been pressed.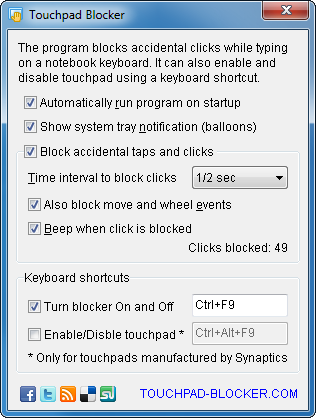 You can download and use
Touchpad Blocker program
absolutely free!
Wish you
happy typing
:)